How To Remove Lip Makeup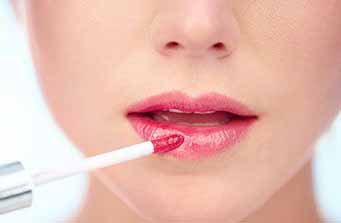 Most women like to use a lip color that stays for a longer period of time on their lips. However, it becomes difficult to remove long stay lip color from the lips. Women try a variety of lip makeup remover to get rid of their lip color. A large number of lipstick remover is available in the market. Different kinds of lipstick stain removal may not work for everyone. When a woman gets stuck with a long stay lip color, she tries every way to get off the lip color. Harmful lip color may leave your lips raw and stained for a long time. The lip makeup remover that you may choose can also leave your lips dry. There are many natural ways as well to remove the long stain lip color from your lips.




Natural lipstick remover
There are many natural lipstick remover available. Natural lipstick stain removal can help to remove the stains of long stay lipstick from your lips naturally and can give you soft and smooth lips. A few natural ways are given. Coconut oil is a natural product that can help to remove lipstick stain from your lips naturally. it can also moisturize your lips and can help you to get smooth lips. You can apply coconut oil with a cotton plug to remove lipstick. It is a natural lipstick remover. Vaseline is another natural lip makeup remover that helps to remove lipstick stain easily. Apply a small amount of Vaseline on your lips and leave it for a few minutes. take a towel and wipe your lips to get soft lips. A lips balm can also help to get rid of lipstick stain. It helps in natural lipstick stain removal without producing any harm to your lips. You can apply a lip balm gently on your lips and let it stay for a minute. Use a paper towel to wipe off the lip balm and the lip stain will go off easily. Olive oil is also a natural lipstick remover. You can also mix olive oil with some amount of baby oil and use a cotton plug to dab it on your lips. It is an effective way that is extremely helpful when it becomes really difficult to remove the long stay lip color from the lips.




How to make lips pink and smooth at home?
You can use natural lip makeup remover to make your lips pink and smooth at home. Avoid using any chemical based lipstick stain removal that can harm your lips. A natural lipstick removal can help to remove the lip color and can also make your lips pink and smooth. You can apply honey on your lips at night. It will not only make your lips smooth but will also help to exfoliate your lips. Use a natural cold cream in winters to keep your lips moist and pink. It is important to drink more water during the winters so that your lips may not become dry.