Natural Care Ultra Shampoo 200 ml – Pamper Your Hair With The Goodness of 9 Essential Oils To Make Your Tresses Long, Strong and Lustrous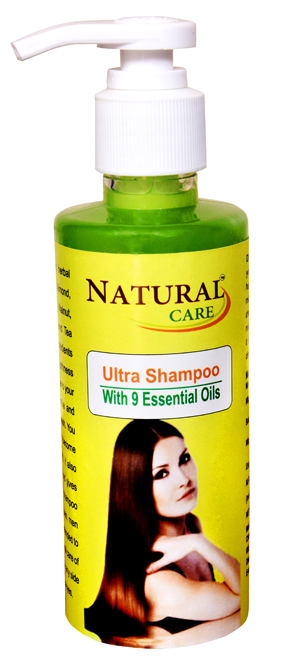 Natural Care Ultra Shampoo- Pamper Your Hair With The Goodness of 9 Essential Oils To Make Your Tresses Long, Strong and Lustrous
Add new life to your hair with this exceptional natural shampoo that is loaded with the goodness of nature! The fascinating blend of 9 natural oils present in this remarkable shampoo for dandruff and hair growth is sure to make your hair bounce with health while making them smooth to touch and beautiful to look at! The shampoo works incredibly well to activate your hair follicles while nourishing your scalp so you can flaunt voluminous and thick hair!
This all natural formulation is free from sulphates and parabenes, and works to improve the natural moisture balance of your tresses while rejuvenating your scalp. Natural Care Ultra Shampoo is undoubtedly one of the best products for hair growth and thickness that offers a complete care solution for your tresses!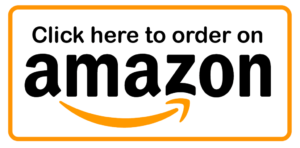 ALMOND, COCONUT AND CASTOR OIL
Almond Oil is known for its exceptional properties to make the hair soft and shiny. Coconut Oil is a rich source of various minerals that provide adequate nourishment and hydration to the hair strands. Castor Oil offers an amazing natural solution to promote growth of new hair.
AMLA, WALNUT AND AVOCADO OIL
Amla Oil presents a great way to manage the problem of premature greying, hair thinning and dry scalp. Walnut Oil works to nourish your hair and adds a natural shine to hair. Due to high content of Omega 3 fatty acids in walnut oil, it improves scalp health while fortifying hair strands. Avocado Oil opens the blocked hair follicles and promotes proper blood blow in the scalp.
JOJOBA, OLIVE AND TEA TREE OIL
Jojoba oil is packed with Vitamin B, C and E. It is also a rich source of copper and zinc. This oil is perfect for providing the needed nourishment to scalp and works as a wonderful solution to enhance shine of your hair. Olive oil is loaded with antioxidants and gives natural bounce to your hair. Tea tree oil contains matchless anti-fungal properties that nourishes your scalp.




ENRICHED WITH NATURAL INGREDIENTS
Natural Care Ultra Shampoo is the best shampoo for strong hair that contains exceptional blend of 9 essential oils.
The shampoo penetrates deep into the hair shaft to make your tresses strong and notably healthy. It provides nutrition to hair and strengthens the hair follicles, while adding to lustre and volume of your tresses.
This is the best shampoo for making your hair strong and healthy that improves elasticity of hair and offers a striking solution make your hair strong and healthy.
It helps you battle frizz by drenching your hair in moisture! This creamy shampoo is an ideal product to treat rough, dry and brittle hair. It makes your locks soft, shiny and voluminous right after first wash. Use it regularly to notice a visible positive change in the state of your tresses!




FLAUNT BEAUTIFUL, LUSTROUS AND VOLUMINOUS HAIR
Wave good bye to all your hair problems with the best shampoo for hair growth and thickening– Natural Care Ultra Shampoo! This unique formula is specially prepared to suit all hair types. The shampoo works to nourish the scalp so you can flaunt hair that radiate beauty and health!
Use the shampoo every time you wash your hair for better results. Using it regularly is sure to make your hair soft, shiny and full of life! It prevents hair damage while making your hair roots and strands healthy!
Pick 3 words for your product that describe it the best.
Natural, Effective and Value-for-money!
What led to the development of this shampoo?
The company is dedicated to offering premium quality products to customers and is known for coming up with innovative solutions to treat hair problems.
What is so special about this product?
Natural Care Ultra Shampoo- the best shampoo for strong hair roots,
is not solely a nature-based product, but is also backed by science. We endeavour to offer natural, effective and affordable products to customers to help them avail the benefits of nature!
How has been the journey so far?
We are happy to have served our clients to their utmost satisfaction. Our products speak volumes about our commitment towards offering only top-notch products to our valuable customers!


Natural Care Ultra Shampoo 200 ml, best shampoo for strong hair and hair growth in India, best shampoo for hair fall and dandruff, reason for sudden hair fall, male hair loss causes, causes of baldness in males, reasons for heavy hair fall