Intense Pulsed Light Therapy For Skin Rejuvenation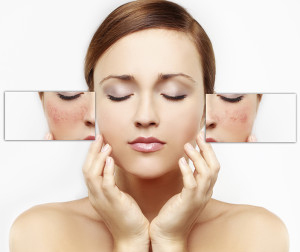 What is intense pulsed light therapy?
Intense pulsed light therapy is a non-invasive procedure in which high intensity light impulses are used for improving the appearance of your skin. Ipl machine is used to produce the light impulses. Ipl skin rejuvenation technique is used for getting rid of skin problems such as facial lines, wrinkles, vascular lesions, etc. The
process of skin rejuvenation is done by using the light rays. It helps in photorejuvenation of the skin.
Procedure of IPL skin rejuvenation
IPL skin rejuvenation is a process in which light energy is absorbed by the particular target cells with different colors in the skin. In this process, the light energy gets converted to the heat energy. This procedure can be used for rejuvenating the particular areas of the skin. It increases the penetration of the skin cells. It is a non-abrasive procedure and it only targets the dermis of the skin and does not affect the epidermis or the top layer of the skin. IPL therapy is given by using an IPL machine. It is a quick process and involves little time. A person can immediately return to work after the procedure and there are no side effects.




A few tips to follow
People who want to go for an IPL skin rejuvenation procedure should follow the following tips:
They should avoid exposure to the sun for a few days before and after the therapy
A cold gel is applied to the area before the procedure
The IPL machine has a glass surface that is applied to the skin to deliver proper impulses of visible light to the area that is being targeted.
One therapy session may last for twenty minutes and a person may require 4-5 sessions every three to six weeks to get the desired results.
Benefits of IPL skin rejuvenation therapy
Intense pulsed light therapy has several important benefits. It makes your skin clear, healthy and beautiful. There are many skin problems that can be easily solved with IPL therapy. Some of the important benefits of this procedure are:
It helps you to get a clear and healthy skin.
It helps you to get rid of signs of aging such as fine lines, wrinkles, blemishes, etc.
It is a quick procedure and you can immediately join your duty after the procedure. You can spare some time from your office break and get this procedure done.
It is a cost effective procedure and helps you to save time and money. It will help you to avoid the surgical intervention to look young.
It gives youthful appearance to your skin and it is a long lasting solution. You can avoid the signs of aging by taking this therapy.
You can use this process for any part of your body and gives you very good results in a single session.